Human resource technology products, also known as HR Tech products have gained fast recognition in recent years. Essentially, it is all the software and hardware that helps automate human resource processes.
In addition, it includes employee payroll and compensation, talent management, performance management, and benefits administration.
When there are so many HR technology solutions to choose from, it isn't easy to decide which one to use. For many functions the HR industry is concerned with, there are different tools for every industry.
We have brought you the top 10 HR tech products for 2022 that will help you make your HR tasks simpler and more rapid.  
1. Darwinbox-HR analytics software
HR analytics is a method of gathering, analyzing, and reporting HR data to make decisions that impact HR functions. Analysis helps organizations to know where they can put their human capital and extract the best results.
Darwin Box is a SaaS-based HRMS software designed to simplify many human resource functions. It was founded in 2015, with the motive of making human resource functions easier for organizations.
This HR Tech product helps in managing employees' data and provides useful insights through dashboards and custom reports.
Best Features
Mobile HRMS
HRMS on WhatsApp
Facial recognition
Pricing: Unavailable
---
2. Acadle-Onboarding and training
HR tech helps in keeping the employee engaged throughout the onboarding process. The tools help you in improving the employee's experience and help them retain in your organization.
Acadle is the easiest and most affordable LMS software helping businesses to build Academies to onboard, train, and upskill employees, customers, or partners.
It helps the newly onboarded employees with product/service knowledge, resource access, and follow-ups. The software makes the onboarding and training process seamless with an excellent employee experience.
Best Features
White-labeled academy
Gamification and leaderboard
Drip email campaign
Pricing: Starts at $39 per month
---
3. HR Cloud LMS-HR content and document processing management
The software enables you to manage all the content and resources required for the onboarding of a new employee. It eases the process of formal documentation by keeping all the resources in a single place.
It is one of the best Content Management System that helps in keeping all the content resources in a single place. The software allows you to create portals that can be accessed by different sections of your audience as per your choice.
Therefore, you can take all the benefits of a centralized file repository and a strong search option to search the required content.
Best Features
Centralized feedback source
Configurable approval processes
Self-service request and approval
Pricing: Starts at $6 per user monthly
---
4. Kronos-Time management and Payroll
Most organizations keep track of their HR budget to distribute the resources attentively. HR Tech tools are used to make the process simpler. They provide the benefits of managing time and payroll for the employees which reduces the cost of managing it manually.
It is powerful software that helps organizations with maintaining the working time, attendance, and payrolls of the employees. The personal information and pay policy rules are saved into the software that will carry forward the tasks required.
Best Features
Automated payrolls
Monitor trends like pay equity
Access support to resolve issues
Pricing: $6 per user monthly
---
5. BMC-HR Case Management
HR Case Management, also known as people case management, is utilized by organizations to ease query submissions and embrace digital transformations like a self-service portal, dashboards, or feedback management.
BMC is an HR tech product widely used by different organizations primarily for HR case management. It helps in automating the processes like workflows, file transfers, application deployment, and many more to ease HR Case management.
Best Features
Automation including AI/ML & RPA
Intelligent self-service
360-degree view of the employee journey
Pricing: $10-$200 per user monthly
---
6. Monday.com-Task management
Task management for any organization helps in keeping all the work on track. It collectively increases the productivity of an organization.
The software helps you to align your tasks to improve the productivity of the company as a whole. Moreover, you can keep a track of progress with the help of customized dashboards.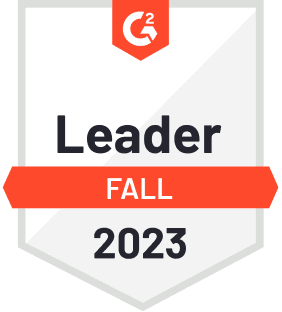 Best Features
Turn requests into tasks
Real-time dashboards
Visualize tasks progress
Pricing: Starts at $8 per month
---
7. Elevate app.com- Employee wellness
Along with building the skills for employees, it is also important that organizations help them by keeping up their well-being.
Employees might often feel exhausted from the workload; hence it becomes necessary to engage them in recreational activities to boost their confidence and skills at the same time.
The app helps people improve their communication skills and also helps with their well-being. The app/software provides an innovative and personalized experience for people to improve their sleep and stress. 
Best Features
Flexible training
40+ games
Performance tracking
Pricing: Unavailable
---
8. Contactmonkey.com-Internal meetings and schedules
Internal communications are an important part of any organization to maintain order and smoothly carry out the daily employee activities. The HR tools help in carrying out the internal meetings within the organization and help in saving time and resources with a centralized platform.
The software allows us to build excellent communication within the organization with the help of an email template builder.
Moreover, it also helps in collecting Realtime feedback for the employees. You can send mail via outlook and also track it to improve and change your strategies.
Best Features
Pre-defined email templates 
Embed employee feedback survey 
Outlook and Gmail integration.  
Pricing: Starts at $10 per month
---
9. Spider gap-Performance management
Performance management helps to achieve common goals for employees and employers. It may comprise the fulfillment of personal achievements, individual goals, and objectives. Also, overall feedback, self-assessment, personal development plans, performance, and leadership programs.
The software allows you to help with the employees' overall feedback process. It helps in collecting the reports and analyzing the same. You can easily customize your feedback questionnaire, report, and email templates.  
Best Features
Feedback reports
Customizable with no extra cost
Easy to set up
Pricing: Starts at ₹ 4968/Per Month
10. Callbridge-Experience management
Many organizations are using videos, VR, or AR to enhance their employees' experiences. Therefore, HR Tech products help organizations retain their employees and achieve other goals as well.  
Callbridge software facilitates collaboration, participation, and connection of people across the organization. Moreover, it provides features like screen sharing, AI transcription, and meeting recording, helping the organization connect people easily, especially in a remote setting.  
Best Features
Meeting transcriptions through AI
Custom branding
No software download required
Pricing: Starts at $14.99 per month
---
With these HR tech products, you are all set to give your employees the best corporate experience that will help you to retain the employees.
Looking to enhance employee onboarding & training experience?